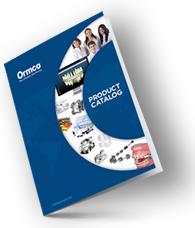 See catalog
Representing over 20 years of innovation and inspiration from orthodontists around the world, the new Damon™ Q2 is the 8th generation bracket in the world-renowned Damon™ System— a proven combination of passive self-ligating brackets, light force archwire sequencing, and recommended treatment protocols used to successfully finish millions of cases.

Reliable. Easy-to-use.
SpinTek™ instrument employs reciprocal forces during opening for reliable wire changes and adjustments throughout treatment.
Easy to open: To open the slide, a simple twist using the SpinTek Opening Instrument disperses low reciprocal forces in opposite directions.
Easy to close: When slide is securely closed, tactile feedback is provided.
Versatile. Convenient.
Combining reliable Damon™ bracket features with the convenience of ample under tie-wing area and greater rotational control, Damon™ Q2 offers the versatility to efficiently treat ALL of your cases with simplified mechanics.
Ample under tie-wing area accommodates all powerchain, elastics, steel ligatures, and other auxiliaries for treatment versatility.
Small bracket profile and size with smooth, rounded corners designed for patient comfort and aesthetics.
Efficient. Predictable.
Four solid walls with refined precision slot for +2x** the rotational control designed for predictable finishing and efficient treatment.
Reliable. Durable.
Bracket base with 80 gauge mesh designed for reliable bond strength throughout treatment and a predictable debonding experience.
Complete and Interchangeable System
Offering a complete and interchangeable system of metal and aesthetic appliances, Damon™ Q2 functions seamlessly with: Damon™ Q brackets, Damon™ Clear2 brackets, SnapLink™ buccal tubes, Accent™ Mini buccal tubes, and Titanium buccal tubes.
Rhomboid-shaped pad and new vertical scribe line help guide bracket placement.
Convenient use of drop-in hooks* and optional permanent hooks designed for durability with Ormco's elastics and auxiliaries.
Modified prescription† for upper central and lateral standard torque brackets designed for a predictable finish.
Injection molded 17-4 stainless steel appliance provides exceptional strength and durability during treatment.
[contact-form-7 id="2342" title="Featured product"]